We're nuts about the nuts we made :
Under-cooked nuts lack flavor and texture while over-cooked nuts taste bitter and burnt. Driven by our desire to create a nutaholic-approved snack, we practiced and documented every batch made and based on our observations, we innovated to create this superlative taste and texture of our mixed nuts- spiced and crunchy with the nuttiest flavor you'll ever taste.
Featured products
myNutchos Gift Pack
myNutchos Twin Pack
myNutchos Trial Pack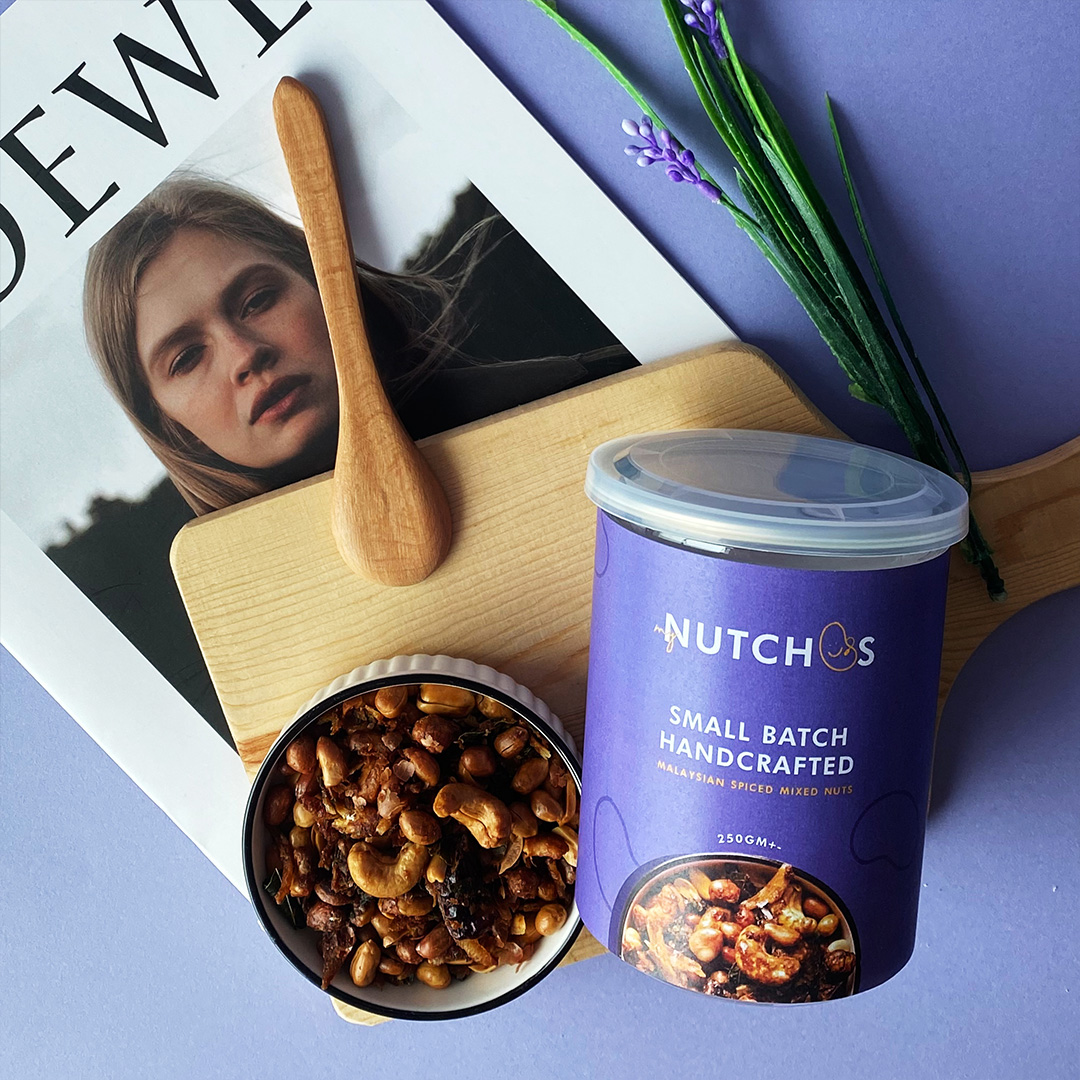 myNutchos
myNutchos is a Malaysian Spiced Mixed Nuts snack, handcrafted in small batches which was born out of a desire to create high quality whole nuts snacks for food lovers! Our products are made using premium ingredients which are peanuts, cashew and anchovies, coated in mouthwatering, savory, spice mix and deep-fried till deliciously crisp.
SHOP NOW